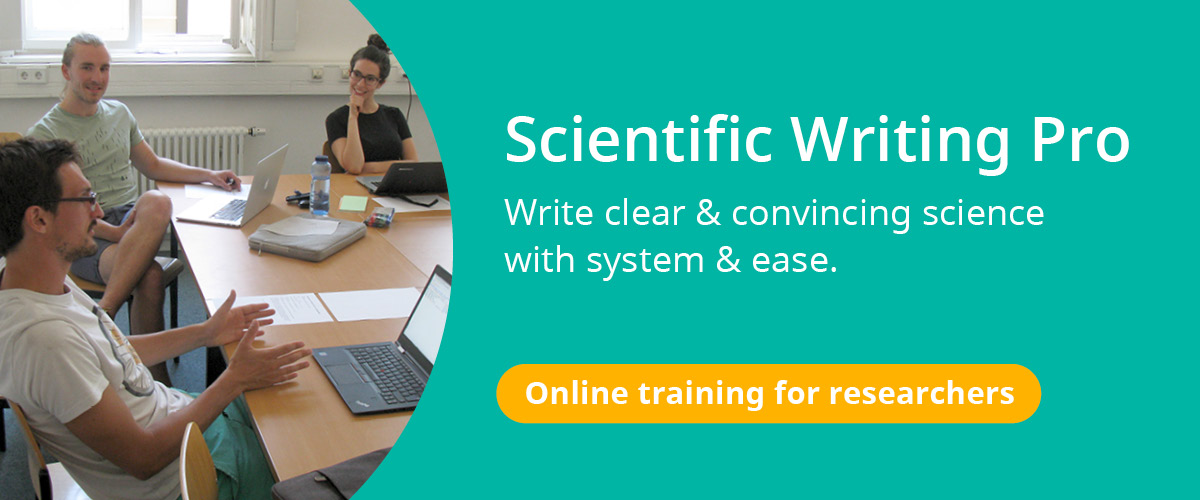 Next group is starting in May 2021.
For notification about registration start, send a short email to pro@writingscientist.com
Do you struggle with your scientific writing?
Does your writing advance too slowly, as you fight with every sentence, questioning almost every word?
Or maybe you enjoy the act of writing — but the text you produce is too long and disorganized. You don't know how to structure it and end up rewriting it from scratch.
Maybe you are not a native speaker and writing in English feels uncomfortable.
And no matter how much you revise your text, it never seems to be good enough for your supervisor.
Whatever your writing issues are, it all boils down to this:
You never learned how to approach scientific writing — but now you are expected to do it like a pro.
How to express your thoughts clearly so that others can understand?
How to write precisely and concisely at the same time?
How to develop your half-baked thoughts and structure them for writing?
How to organize yourself and use your time efficiently?
How to approach a big writing project such as manuscript or thesis?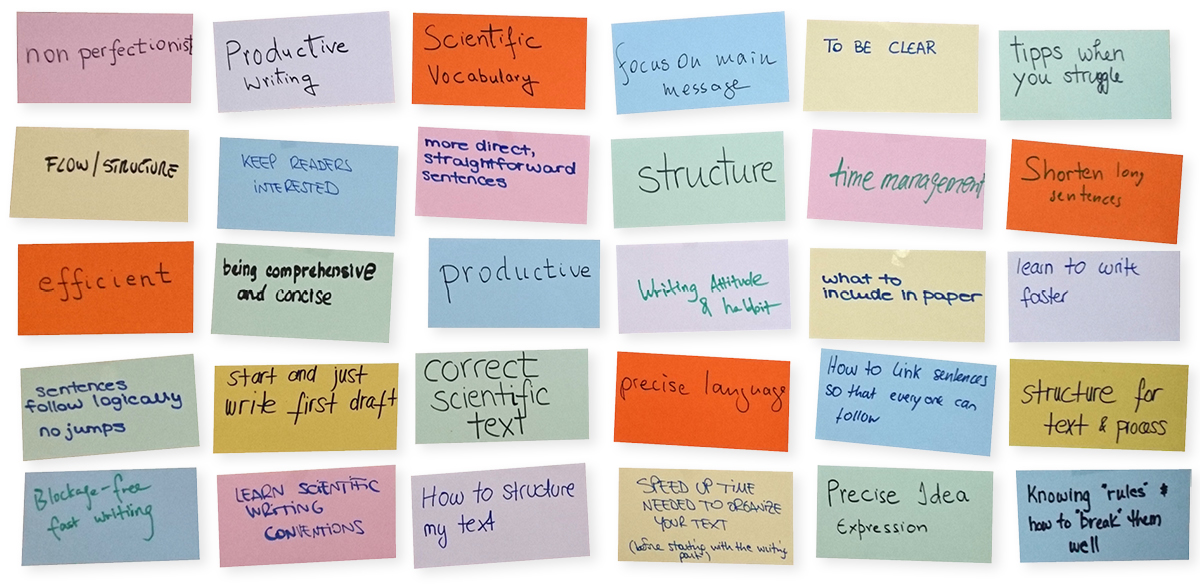 Learn to write better texts faster & easier
No doubt: writing skills belong to the core competence of every scientist.
What is the worth of your research if you can't communicate it effectively to your research community?
But I have good news for you:
Scientific writing doesn't have to be hard and tedious.
I loved the practical nature of the course and that it focused on tools which can be immediately implemented.
With the right strategy you can build your scientific writing skills easily — even with joy!
My approach is writer-based, proceeding from the inside to the outside:
Stop the suffering by optimizing your writing process.
Increase your writing output by developing productive routines.
Improve your text quality through know-how and practice.
This method has already helped 400+ young researchers
Martina leads a great workshop! She knows what's important for PhD students to focus on and provides a space for us to develop our skills. PhD student
I learned to think about a text in a more structured way — writing & revising now seems less overwhelming. PhD student
The workshop gave the students very clear and useful tools at hand to structure the manuscript and to write in an efficient and concise manner. The students are now progressing much faster with their manuscripts. I am very glad about Martina's input on that!
Dr. Viola Priesemann, Max Planck Research Group Leader
Write your science like a pro

In the 8-week course Scientific Writing PRO you: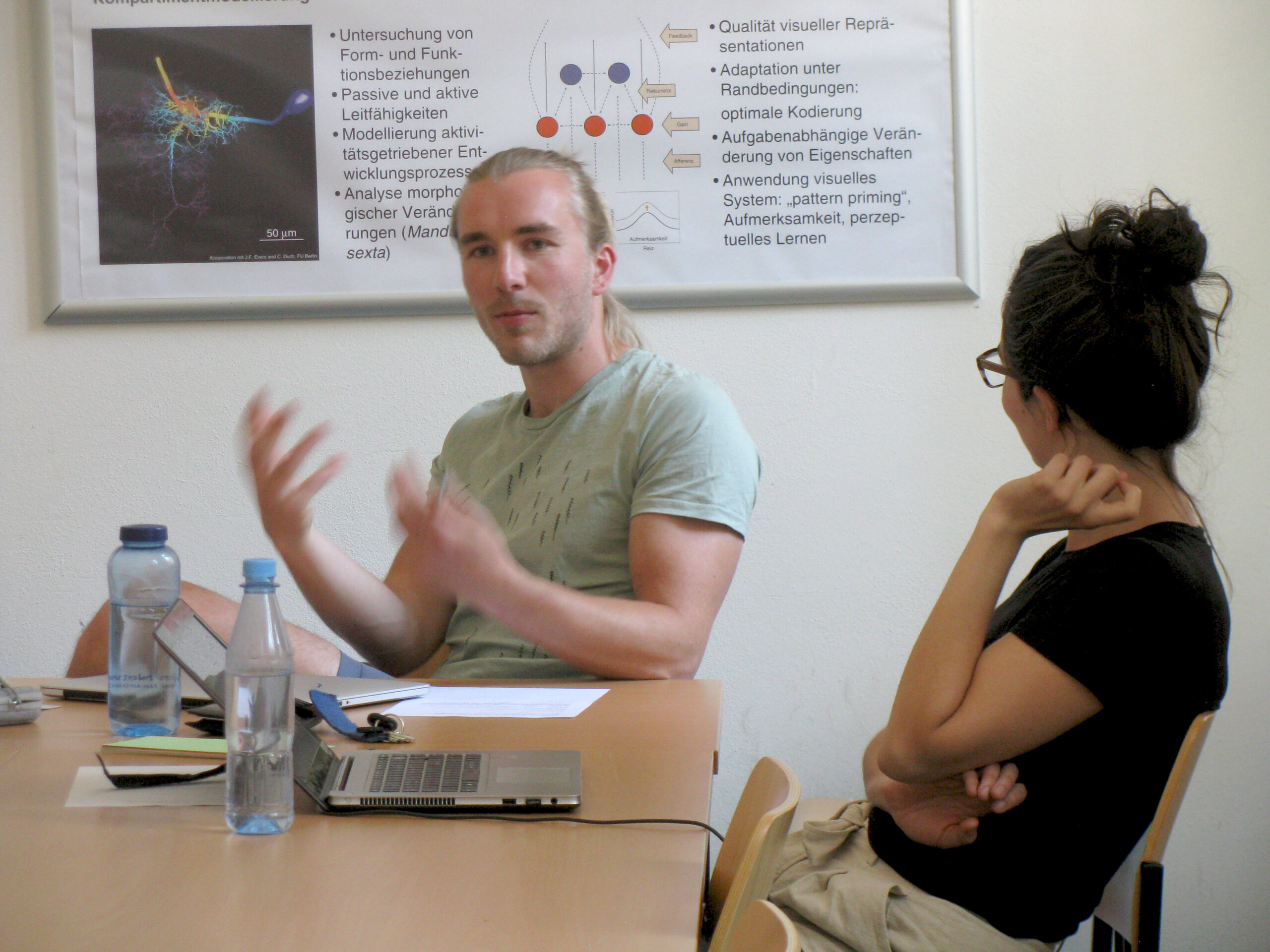 ✅ optimize your writing process & learn to write easily and productively

✅ develop your writing skills with a perfect mixture of know-how, exercises, and peer feedback

✅ learn to structure research papers for clarity & impact

✅ learn to write precise, yet easy-to-read texts

✅ achieve your writing goals with the support of an accountability partner from the course.
Expect a balanced mixture of learning, practice, support & feedback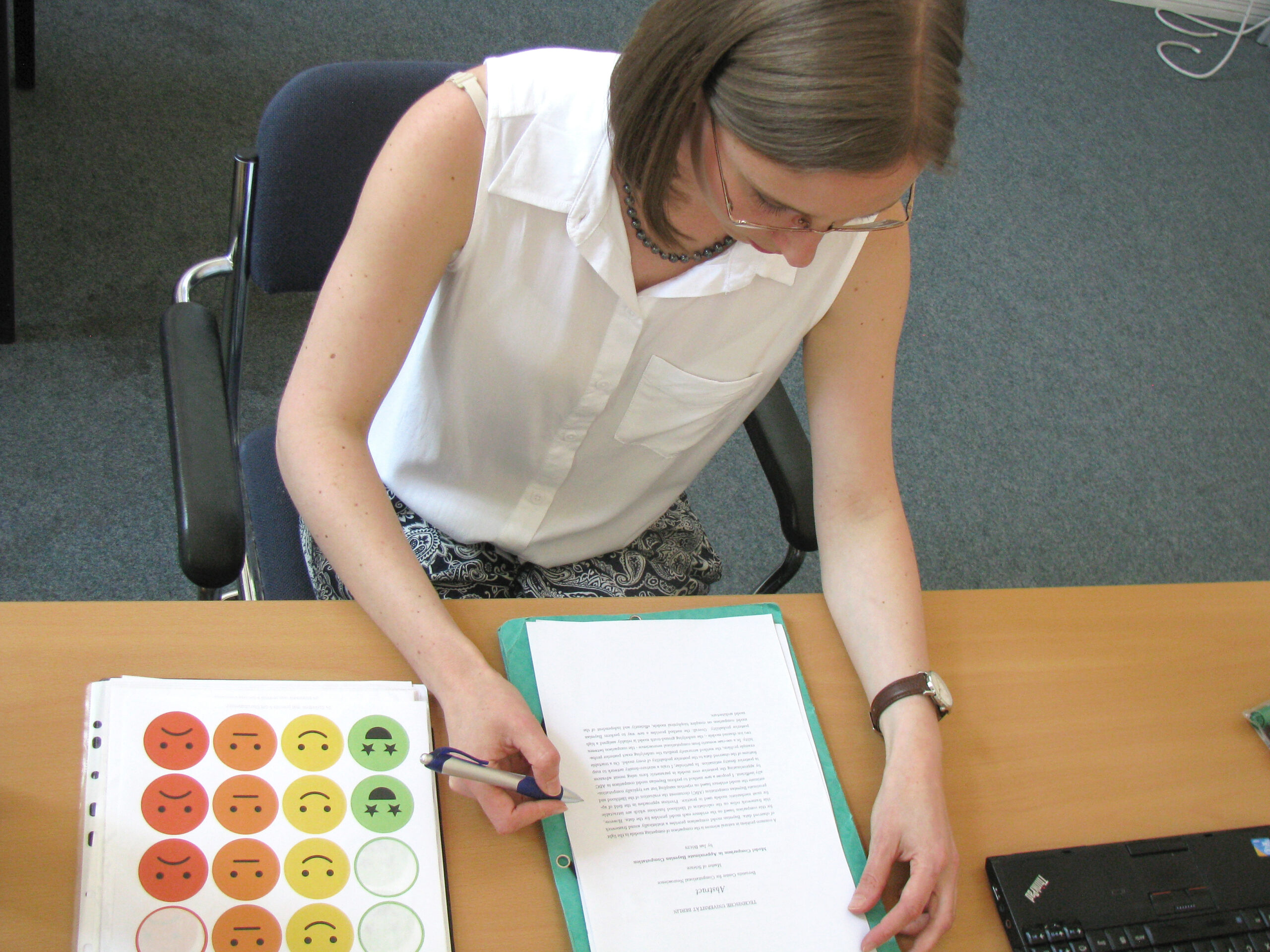 ⭐ 4 bi-weekly modules with live lectures & exercises

⭐ 8 weekly Q&A sessions

⭐ 4 moderated peer-feedback training sessions

⭐ lifelong access to an exclusive Facebook group for questions and support
Course dates & schedule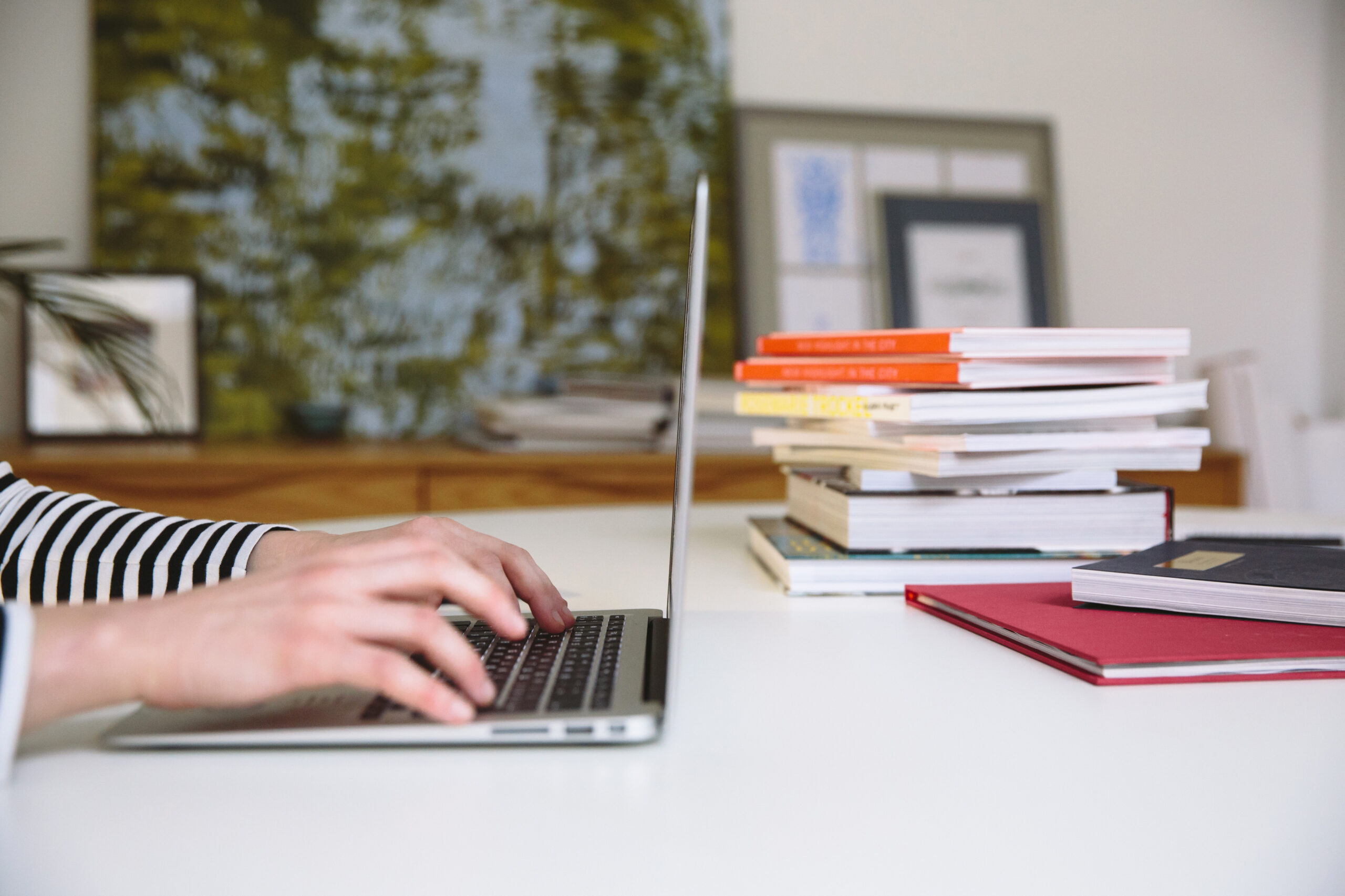 Next group starts in May 2021.
For notification about registration start, send a short email to pro@writingscientist.com
Meet your trainer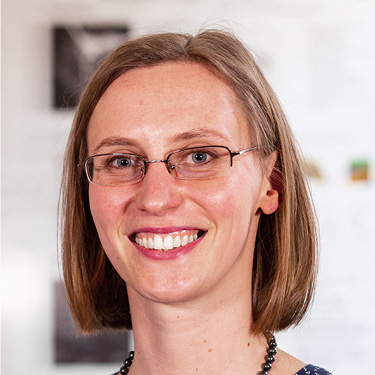 Dr. Martina Michalikova is a biologist and computational neuroscientist who obtained her doctoral title in 2016 from the Humboldt-Universität zu Berlin.
During her PostDoc period she has acquired further qualification as a writing consultant specializing in scientific writing in English as a second language.
Since 2017, she has been working as a freelance trainer in scientific writing & publishing, giving workshops, leading writing groups, and providing individual writing support as a coach & consultant.
Module overview
Module 1: Writing process
Here you optimize the different stages of your writing process to write smoothly and without suffering.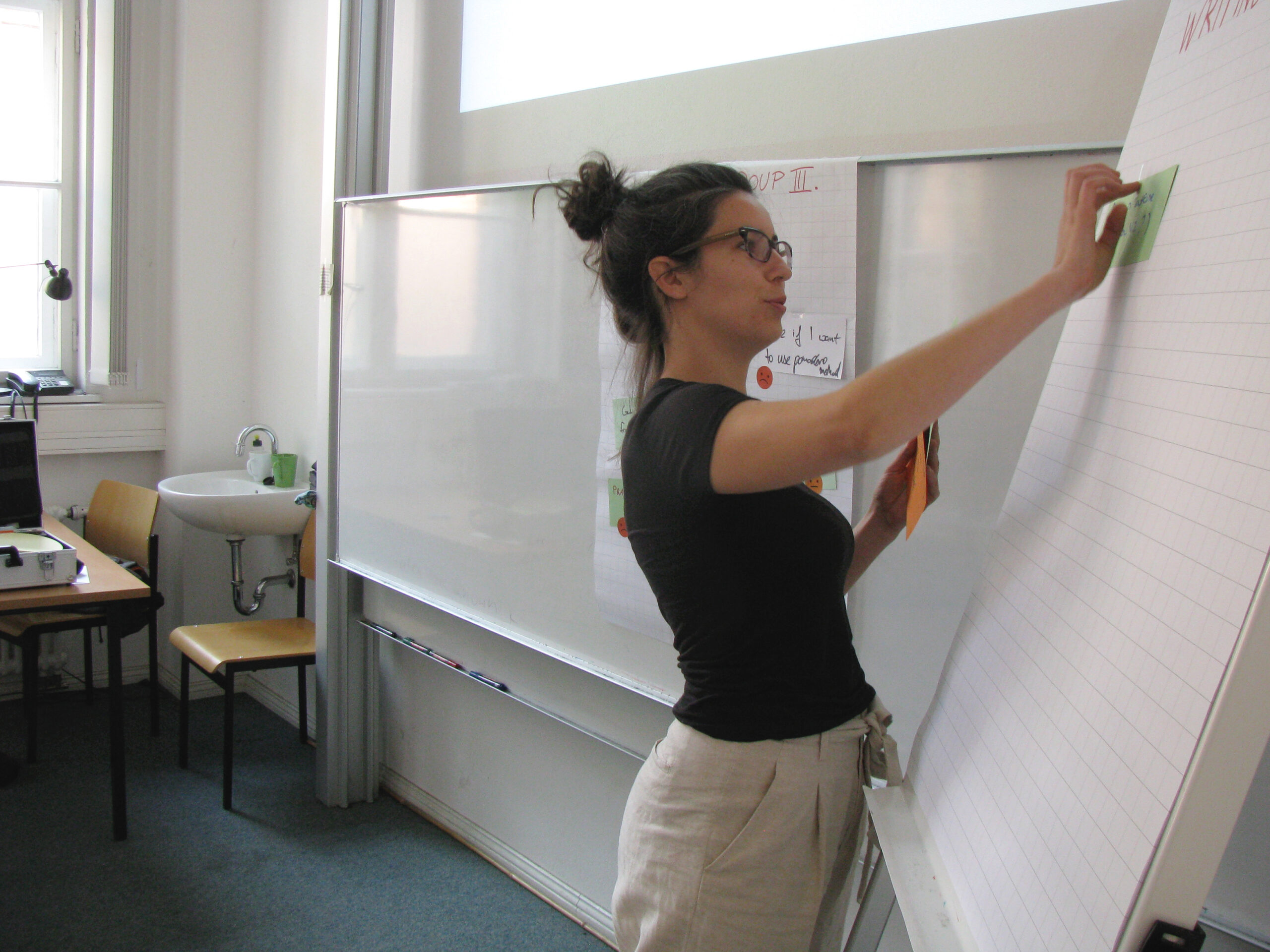 Start developing your writing skills painlessly
Why writing is hard and how to make it easier
What type of writer you are and how you can use your strengths to compensate for your weaknesses
How to optimally approach the different phases of the writing process: research & prewriting, structuring, drafting, revising
How to get into writing fast and combat writer's block
Module 2: Writing productivity & Peer feedback
Here you improve your writing productivity to increase your writing output.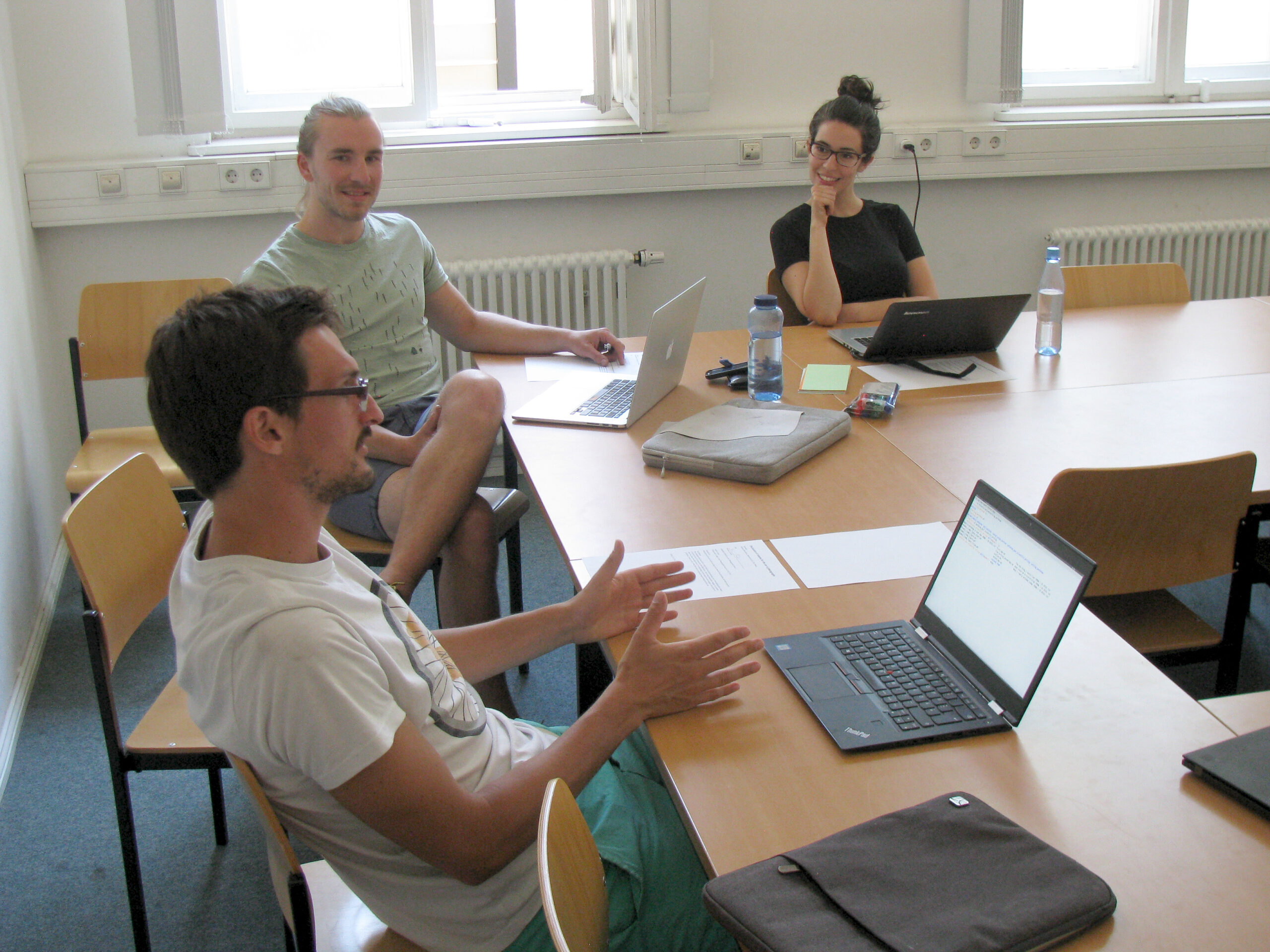 Use the power of writing habits & routines to write productively in a long-term, sustainable way
Science-based tips & hacks for better writing productivity
Reflect about your writing productivity and develop a plan for improvement
Implement your plan with the help of an accountability partner from the group
Further increase your writing productivity with peer feedback
Module 3: Writing research articles
Here you learn to structure research articles for great readability & impact.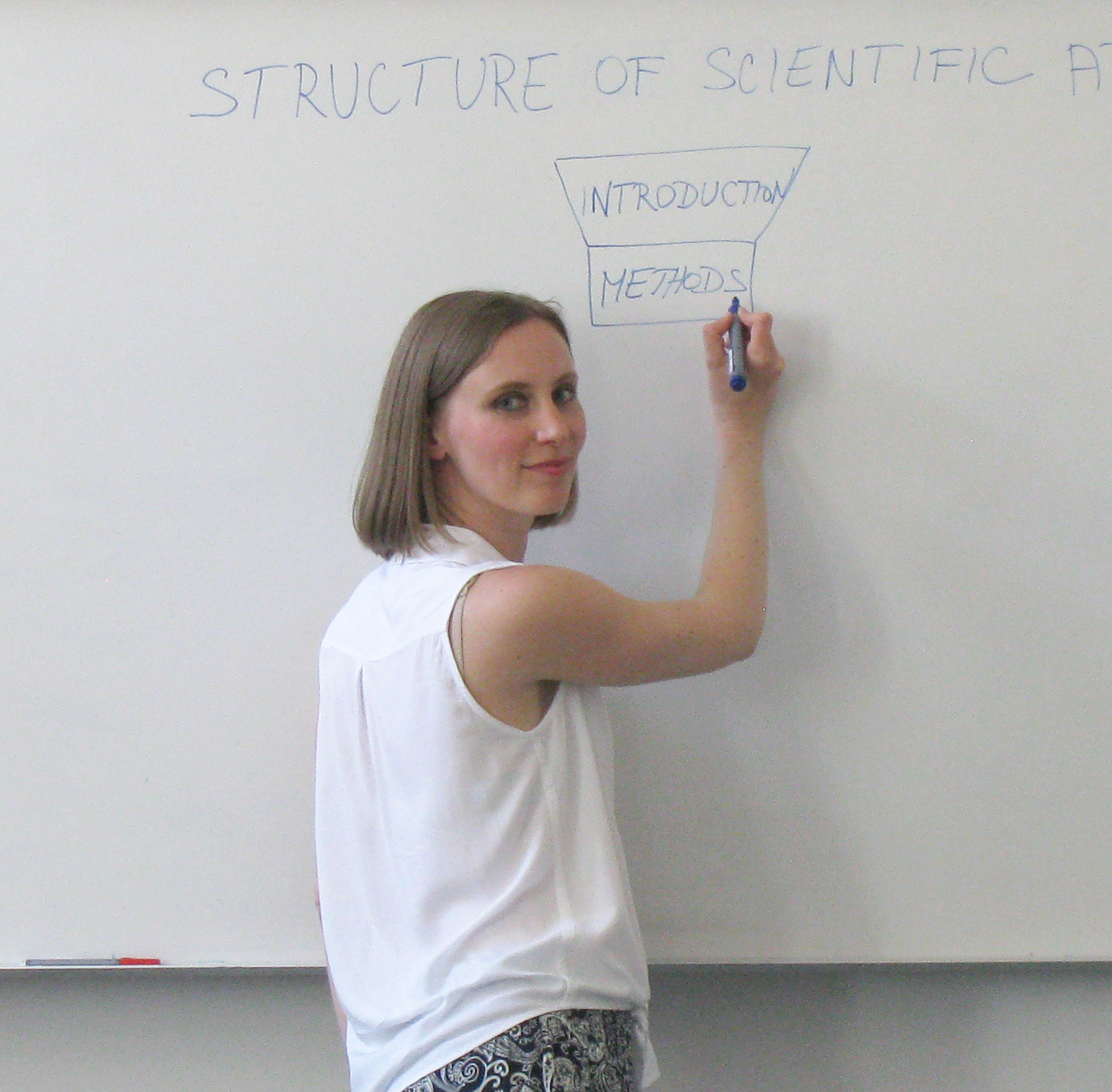 How to structure each section of a research article: Abstract, Introduction, Materials & Methods, Results, Discussion
How to write a compelling title
How to create a storyline for your research article
Comparing the general conventions with the particular situation in your own field
Understanding readers' expectations and using the reader's perspective to communicate your research findings effectively
The do's and dont's of writing research articles
Module 4: Paragraph & sentence structure. Scientific language & style
Here you learn to write well-structured, clear & concise scientific texts.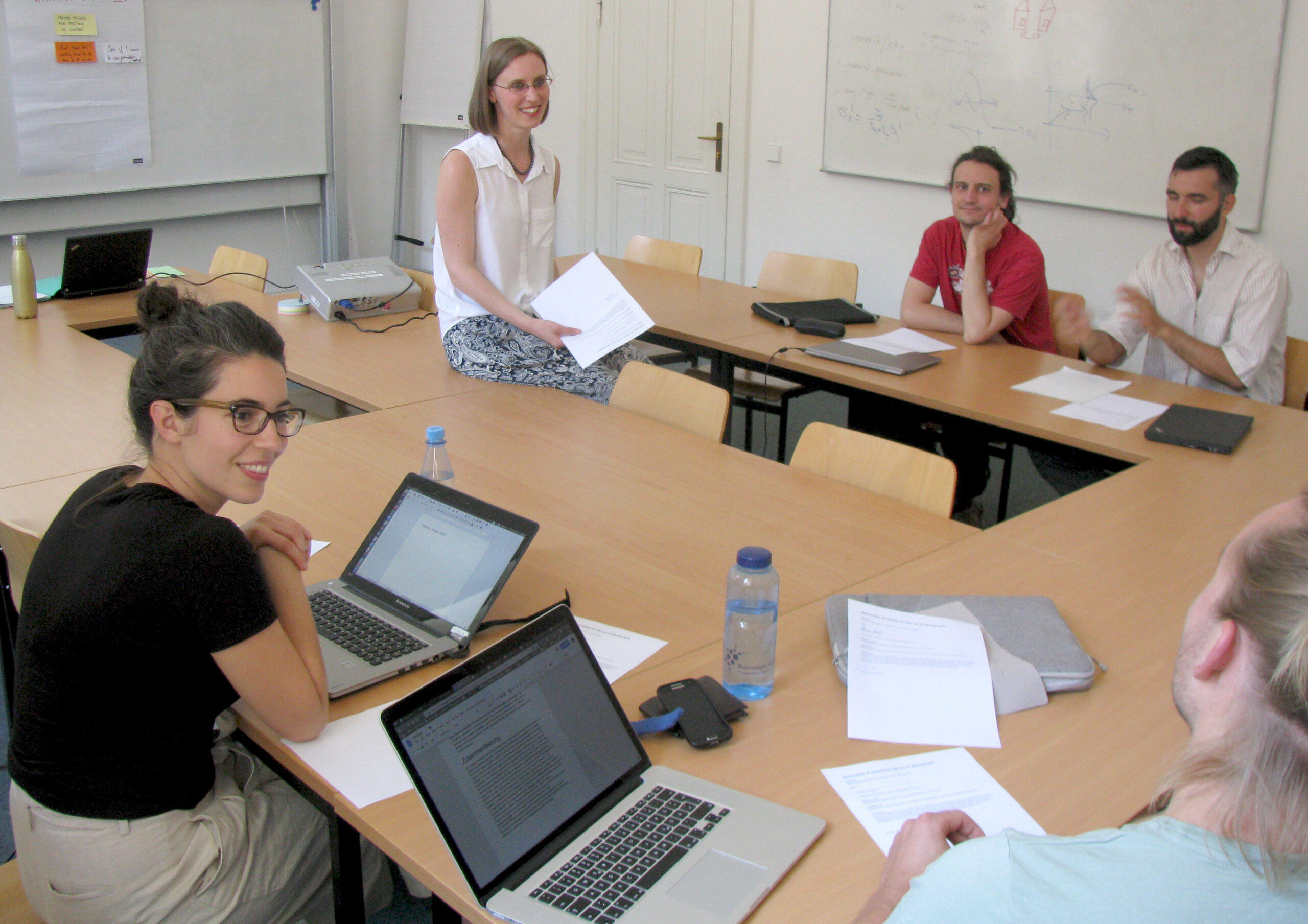 Paragraph structure: key to easy-to-read texts
Sentence structure: how to create a logical flow in your writing
Text flow: methods to improve the readability of your texts
Scientific language & style: how to write clearly, concisely, and precisely
Bonus module: Scientific publishing
Here you learn the basics of scientific publishing.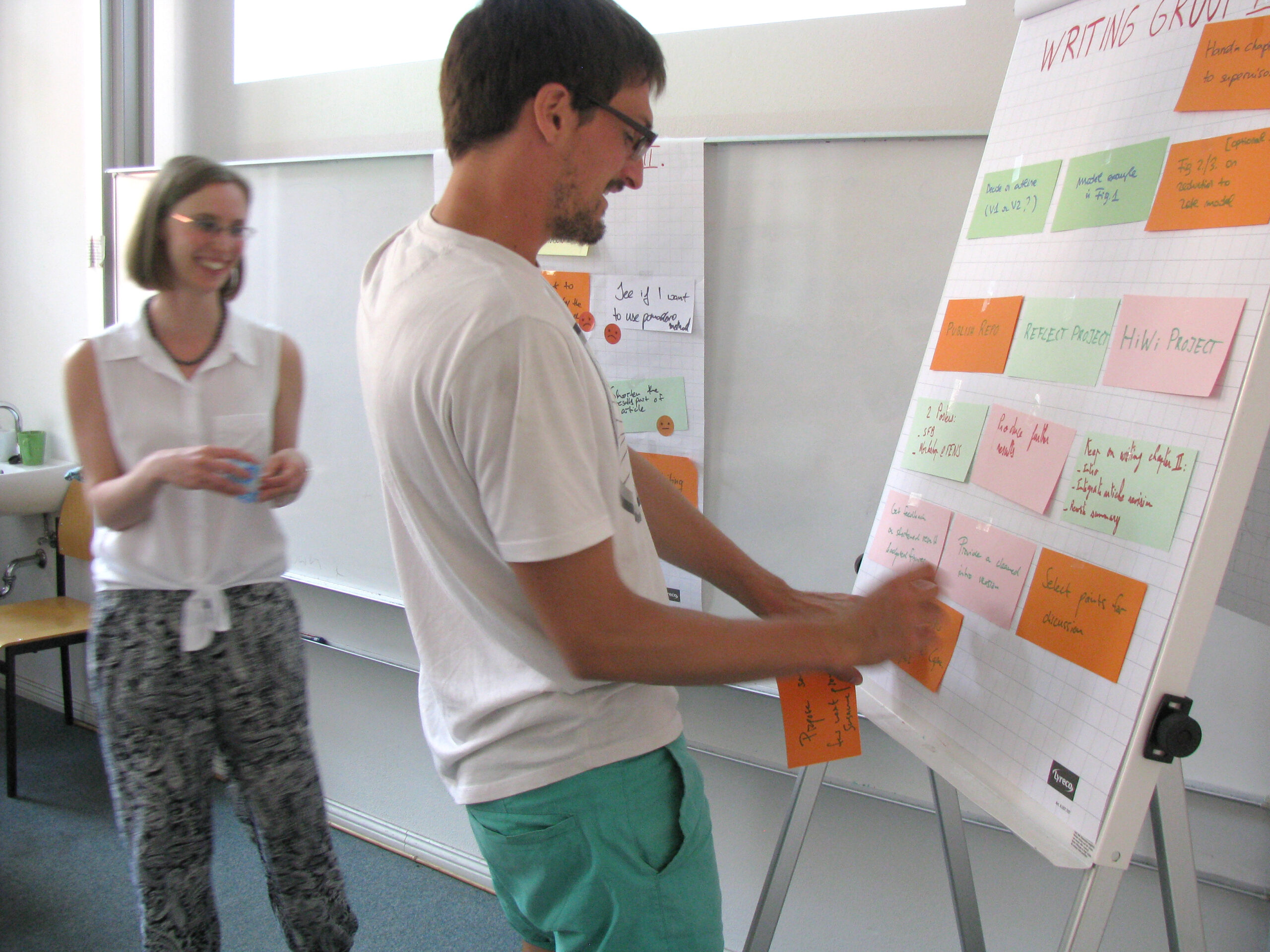 Criteria & strategies for journal selection
Overview of the peer-review process
Writing a letter to editor
Responding to reviewer comments
Frequently asked questions
Q1: For whom is this course?
This course is ideal for PhD students and other early-career researchers from natural & life sciences, other STEM disciplines as well as the quantitative branch of social sciences. To ensure that the course contents are relevant to all participants with their diverse backgrounds, participants are asked to submit two research articles from their field. From these articles, the trainer will pick examples & exercises for the course.
Q2: I would like to ask my unversity/Phd program to cover the course fee. Can you provide a summarizing information to show to the administrators?
Yes, you can find a pdf with course overview here.
Q3: What is the duration of the sessions?
Each peer feedback session will last approx. 2 hours. The Q&A session will last as long as it is needed to answer all questions (probably around 1-2 hours).
Q4: Will I get a certificate so that this course can be acknowledged for my (PhD) studies?
Yes, every participant gets a certificate outlining the course contents.
Q5: Is this course for me if I have problems with the English language?
To maximally benefit from the course, you should be sufficiently fluent in English: you should be able read & understand English papers from your field without the need to use a dictionary.
Q6: Do you offer any discount for participants from developing countries?
Unfortunately, such discounts are not possible at the moment.
Q7: Will there be also a course for writing review papers?
No, such a course is not planned at the moment. There will be a bootcamp for writing research articles starting from January. However, an additional lecture on writing review papers can be included as a bonus in the current course "Scientific Writing PRO" if there is sufficient interest.
***
Next group is starting in May 2021.
For notification about registration start, send a short email to pro@writingscientist.com