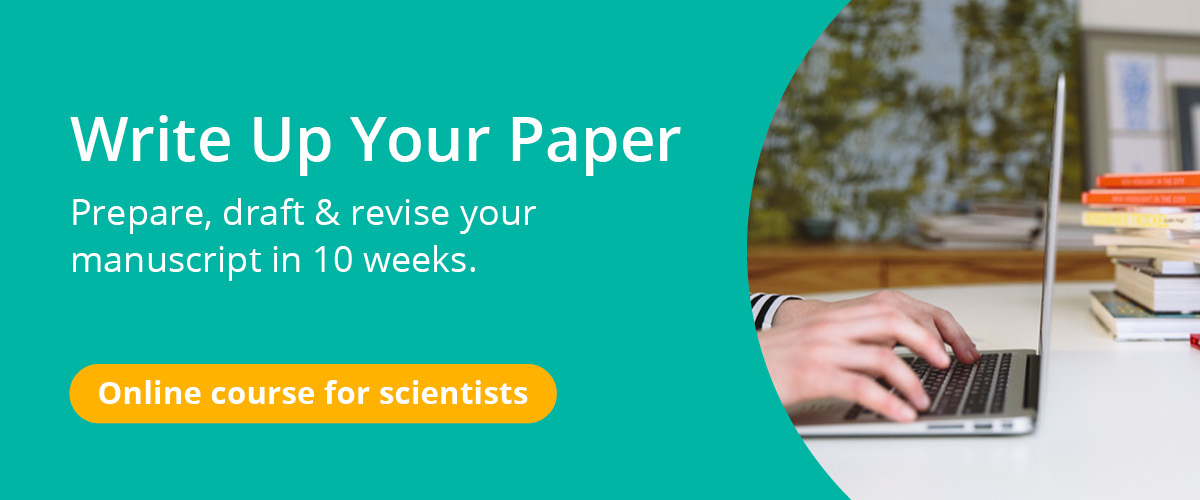 Write up a strong paper quickly & effectively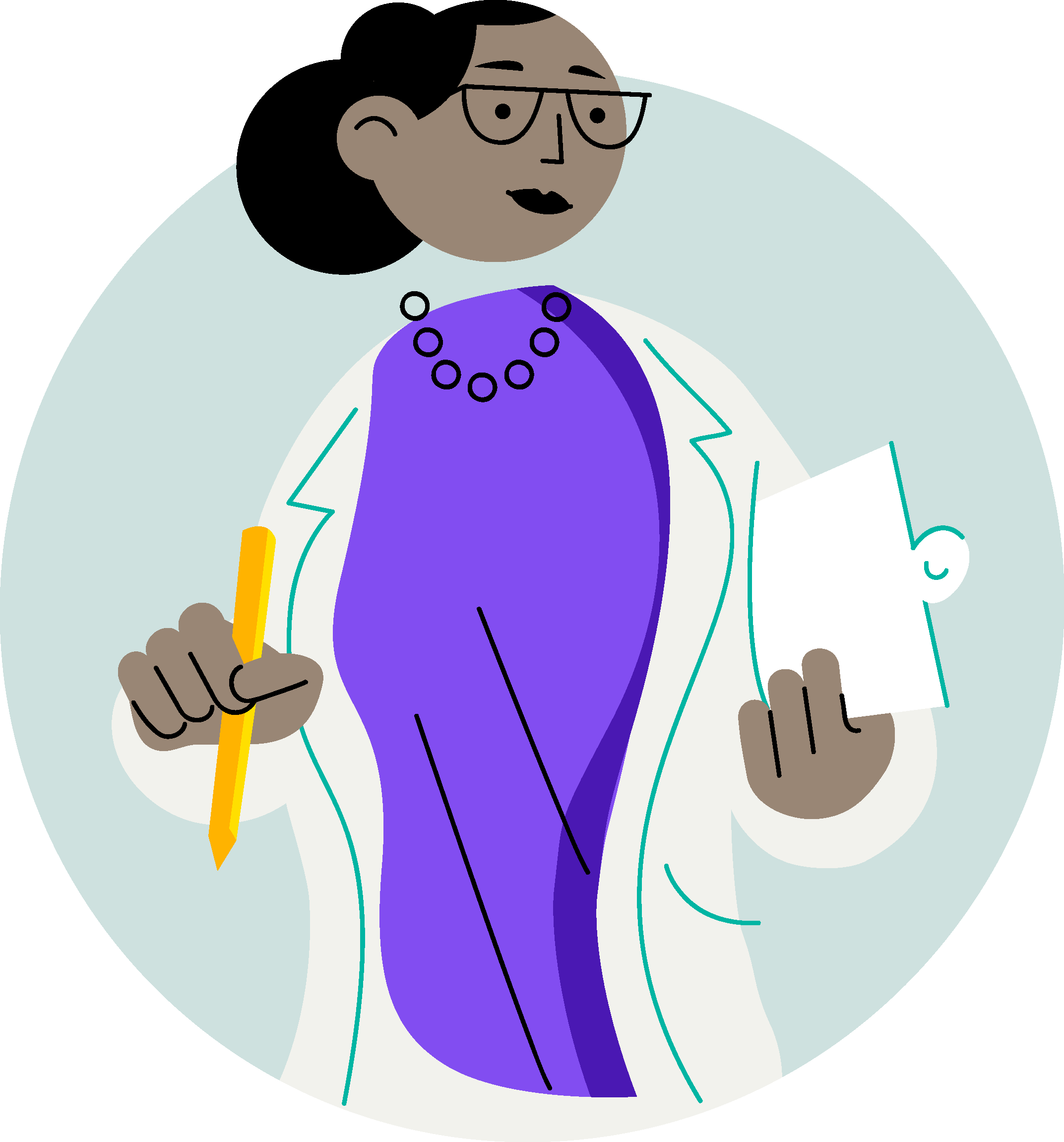 Next group starts on January 29, 2024. PDF with course overview
For a notification about registration start send a short email to writeup@writingscientist.com
Write Up Your Paper is an intense practical course that helps you prepare, write and revise a complete research article manuscript in 10 weeks and get it ready for publication.
Whether you are an inexperienced PhD student going to write your first research article or a seasoned scientist frustrated with writing, there is no need to suffer and waste weeks and months in disorganized activities.
So stop the excuses and procrastination, join us and get your paper finally written and ready for submission.
The course is ideal for you if your research belongs to
natural & life sciences
other STEM fields
the quantitative branch of social sciences
Write the first draft of your paper in one or two weeks
(as dozens of researchers have done before you)
It's highly effective to first prepare all materials and then write up your paper in "one go". Your project is firmly present in your mind, you settle in a routine and can focus better. It's also very motivating to see the daily progress. And as a bonus, you get a coherent draft that is easy to revise.
The drafting sessions worked really well for me. The act of writing continuously every morning for two weeks allowed me to better enter in a sort of routine.
Writing in a group of peers provides additional motivation and accountability:
Drafting in group gives you the impression of being in a classroom and this motivates you to write and to respect the timing. It forces you to give more importance to the task of writing (that very often comes after all the other things to do).
Last year everyone who participated in all drafting sessions finished their first draft in two weeks. Some participants were even faster:



This year, it can be you and your paper 😉
What the 10-week course Write Up Your Paper provides
✅ videos, texts & checklists with all the relevant information from how to create a research article's storyline and select a journal to effective communication with co-authors and detailed instruction for step-by-step revision

✅ guidance in structuring the whole writing process to get organized and achieve optimal writing productivity

✅ 10 drafting sessions for a focused and motivated writing up of your manuscript

✅ opportunity to ask questions and get help with individual issues in regular Q&A rounds (weekly in the preparation & revision phase, daily during the two weeks of drafting)

✅ facilitation of peer support among the participants for additional motivation, support and reciprocal text feedback

✅ two moderated peer-feedback sessions to learn & practice effective text feedback

✅ individual trainer support through one-on-one consultations and feedback on the whole manuscript contained in the individual support package
Choose a course variant according to your needs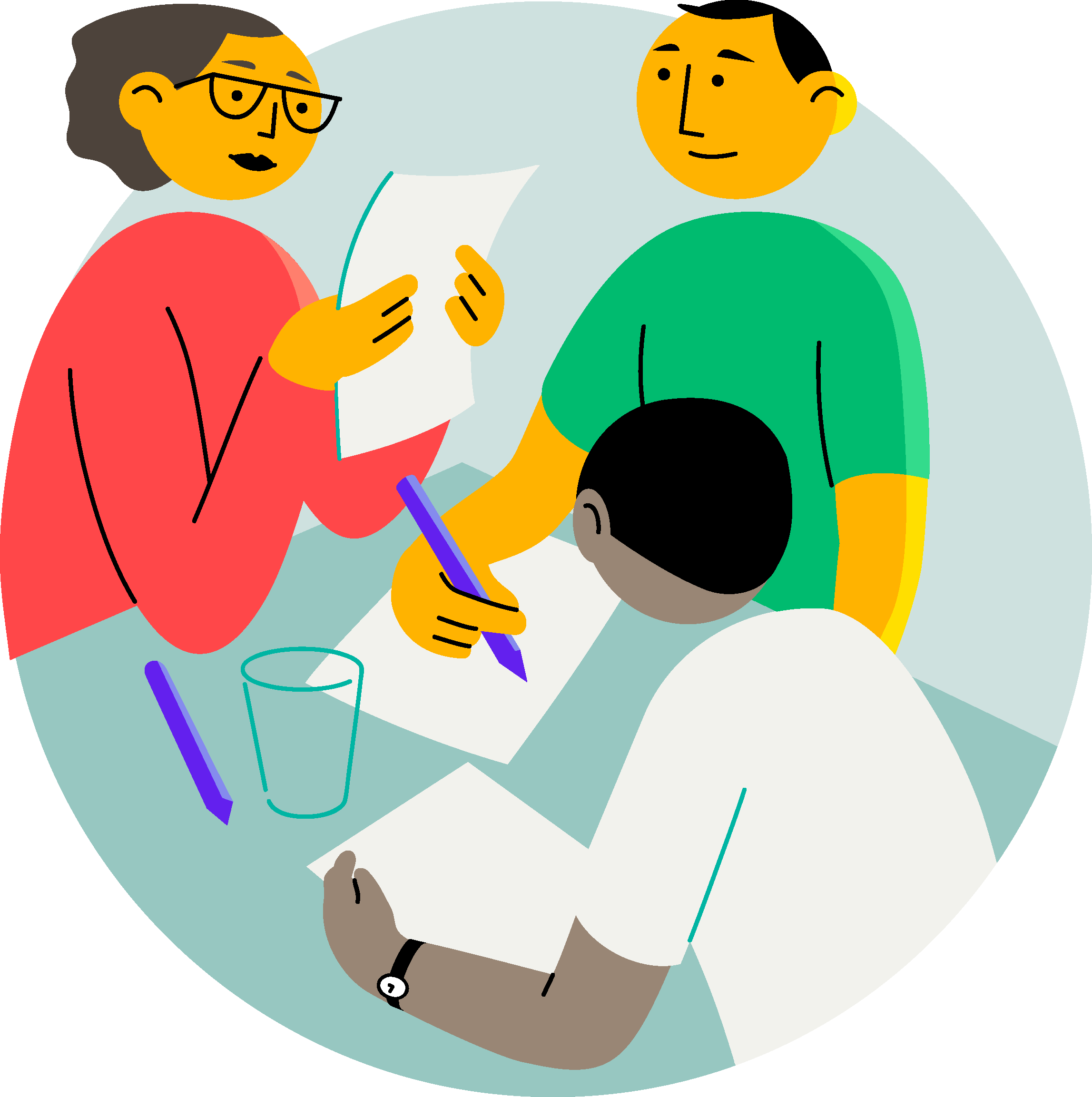 Group support package
⭐ access all course materials

⭐ get support in live Q&A sessions

⭐ practice peer feedback in moderated sessions
Individual support package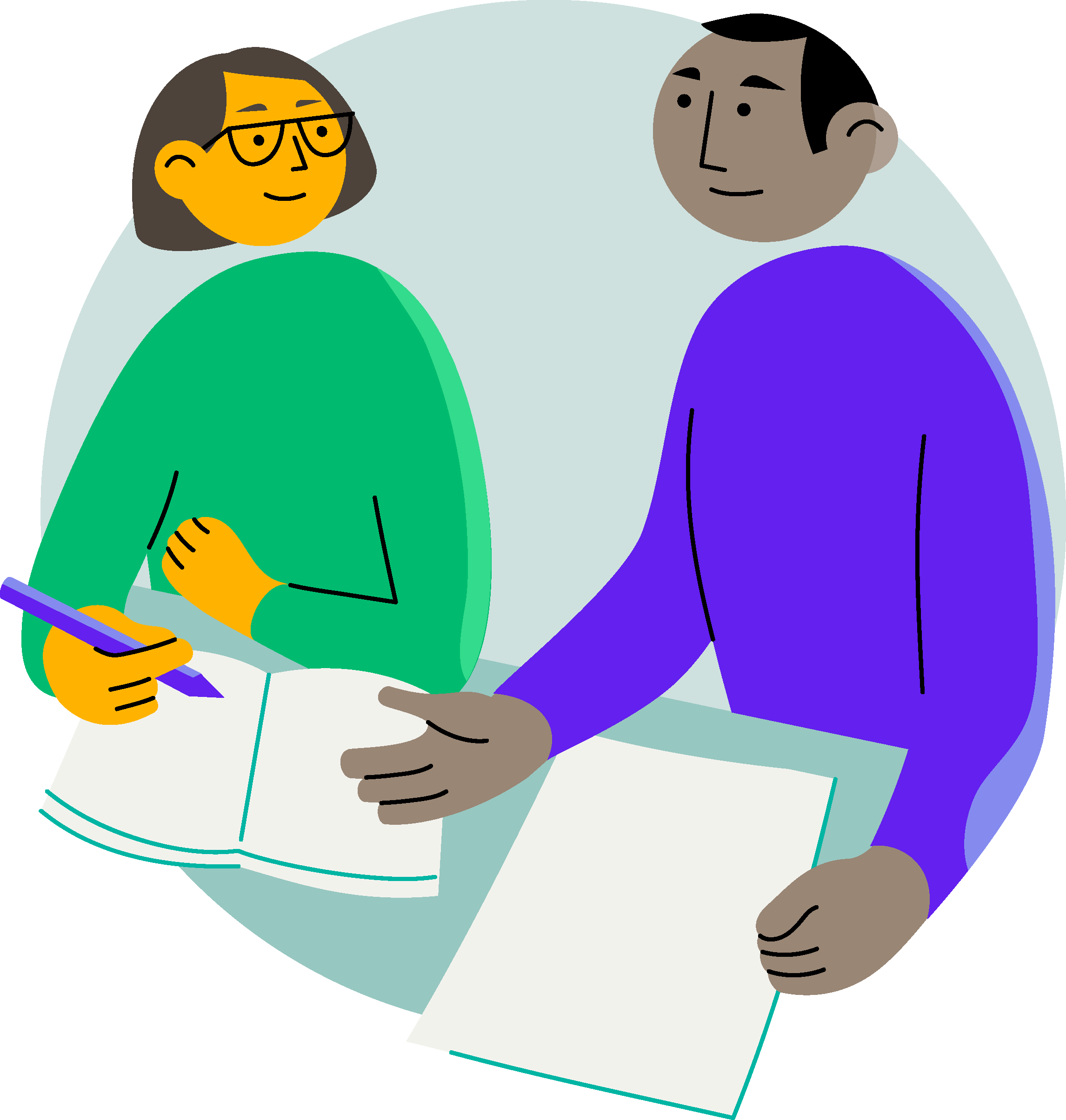 ⭐ everything included in the group support package
⭐ individual trainer support in four one-on-one consultations (30min each)
⭐ feedback on the whole manuscript
I learned so many useful things about writing, reading, drafting. I was blown away by the level of expertise and commitment to the course. The video format and the option to click a "finish" button after every lesson was very satisfying. Overall I am certain that my manuscript is much better now than it would have otherwise turned out. So thank you very much for this great course 🙂
Meet your trainers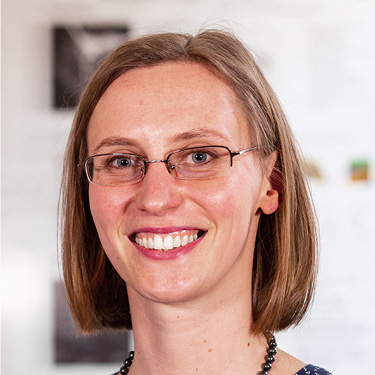 Dr. Martina Michalikova is a biologist and computational neuroscientist who obtained her doctoral title in 2016 from the Humboldt-Universität zu Berlin.
During her PostDoc period she has acquired further qualification as a writing consultant specializing in scientific writing in English as a second language.
Since 2017, she has been working as a freelance trainer for scientific writing & publishing, giving workshops, leading writing groups, and providing individual writing support as a coach & consultant.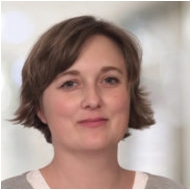 Dr. Kerstin Minnich is a biologist who obtained her doctoral title in Human Biology at the Ulm University Hospital, followed by a postdoctoral research period at the Leibniz Institute on Aging in Jena in the fields of endocrinology, immunology and cancer biology.
In 2016, she founded the editing service LIFE SCIENCE WRITING. Additionally, she completed a writing consultant training at the University of Education Freiburg.
Besides editing scientific texts, she is now working as an individual writing coach and giving workshops on scientific writing for students, PhD candidates and postdocs in life sciences.

Course structure & contents
I. Preparation (4 weeks)
Jan 29 — Feb 23, 2024
In the first phase you will prepare everything for effective & quick write-up.
You will be guided to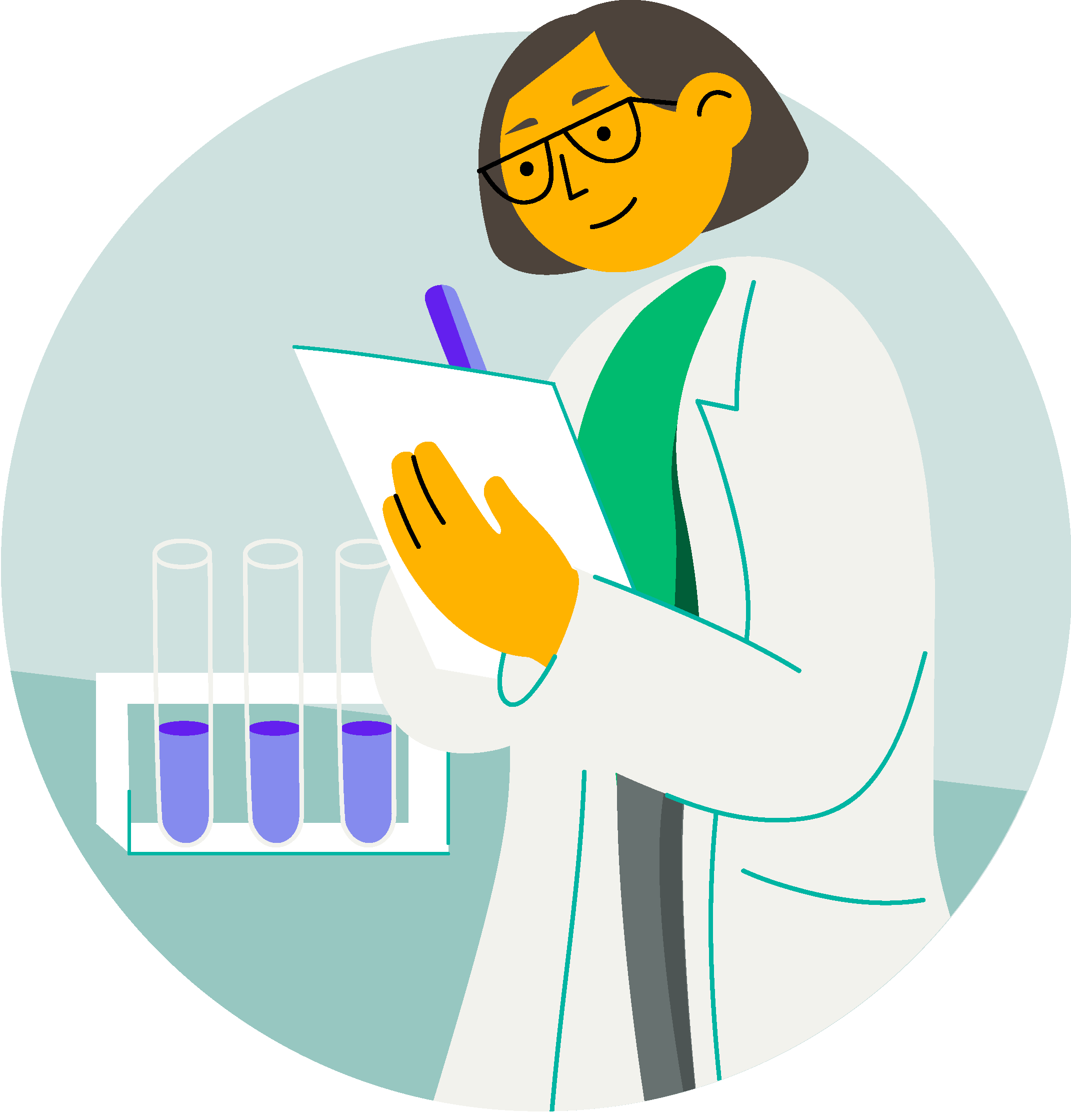 select & finalize figures and tables
create a storyline
select a journal
write a preliminary Abstract
learn how to structure each section
learn how to approach the writing efficiently
get support in weekly Q&A sessions (Thursdays, Feb 1, 8, 15, 22 at 5 PM UTC+1)
II. Drafting (2 weeks)
Feb 26 — Mar 8, 2024
In the second phase, you'll write the first draft of your manuscript.
This part runs in daily 4-hour live online sessions, which contain: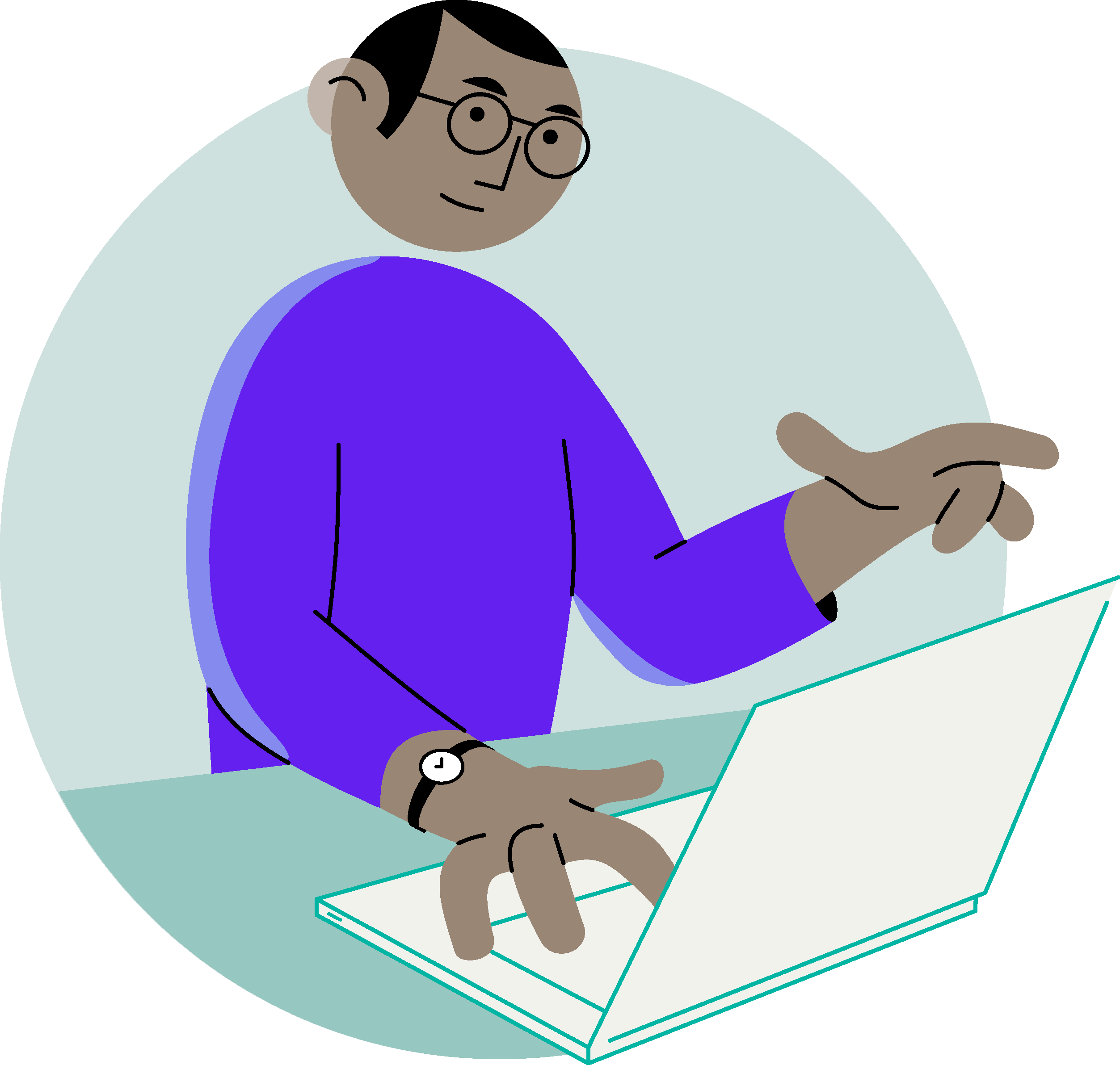 warm up session with freewriting and goal setting
writing time structured with Pomodoro technique (optional)
coffee break with yoga (optional)
Q&A session at the end
Daily schedule (in Central European Time, UTC+1):
09:00 — 09:15   Warm up
09:15 — 10:30   Writing
10:30 — 11:00   Coffee break
11:00 — 12:15   Writing
12:15 — 12:30   Q&A
The drafting sessions helped me to stay focused and not procrastinate at all. The yoga was brilliant, and the 25 min (pomodoro) were a really good interval in which I could work without interruptions.
III. Revision (4 weeks)
March 11 — April 5, 2024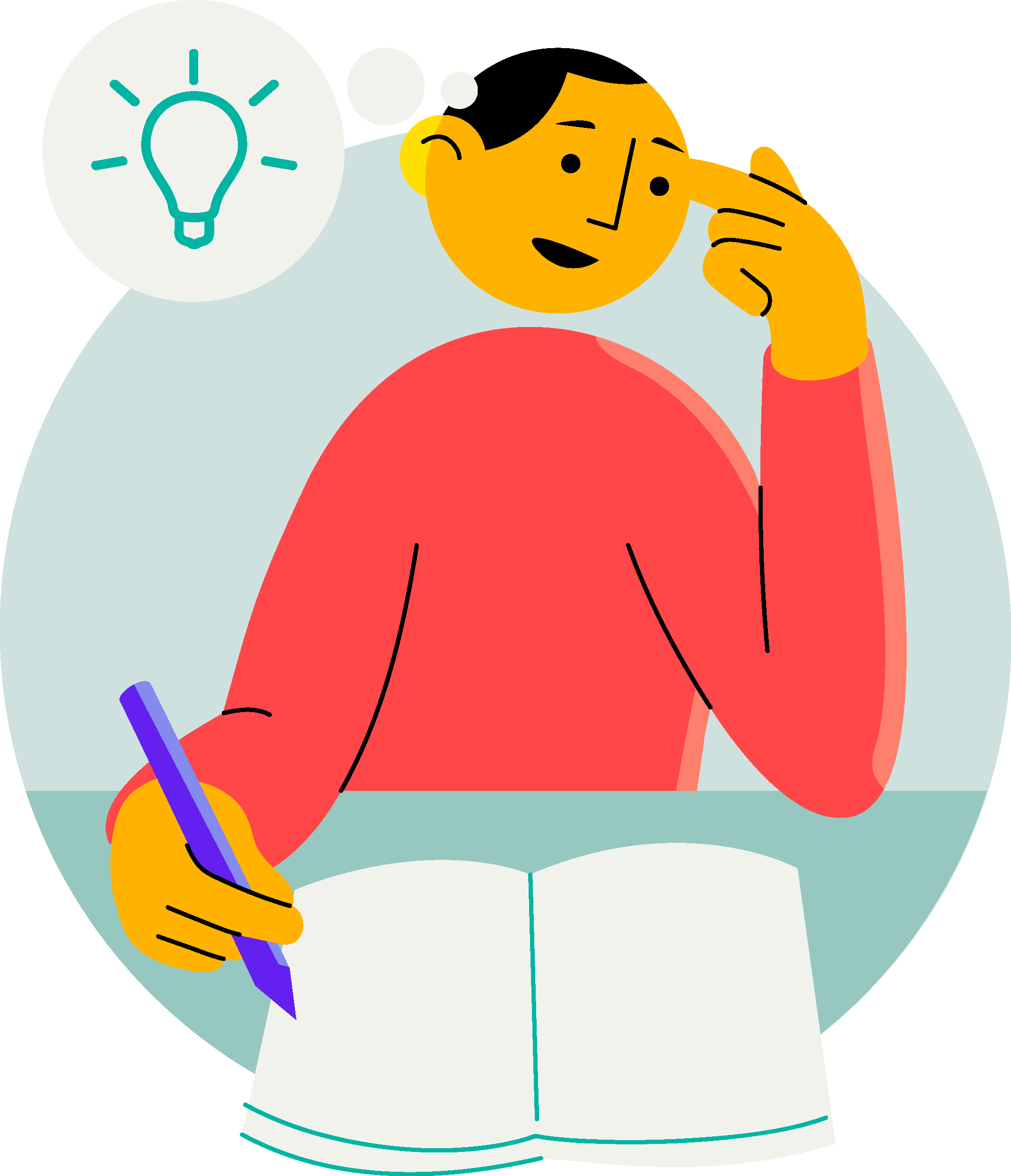 In the third phase you'll revise your manuscript and get it ready to submit.
You will be supported by
detailed step-by-step revision instructions including practical checklists
two Q&A sessions (Thursdays, March 14 and 28 at, 5 PM UTC+1)
two moderated peer feedback sessions (Thursdays, March 21 and April 4, at 5 PM UTC+1/UTC+2)
information on the publication processes (peer review, writing a cover letter, responding to reviewer comments)
IV. Bonus classes
Get further resources to optimize related processes:
Effective reading strategies
How to approach the literature review
How to leverage your message with great figure design
Extra Q&A and peer-feedback session two months after the course (May 30, at 5:15 PM UTC+2)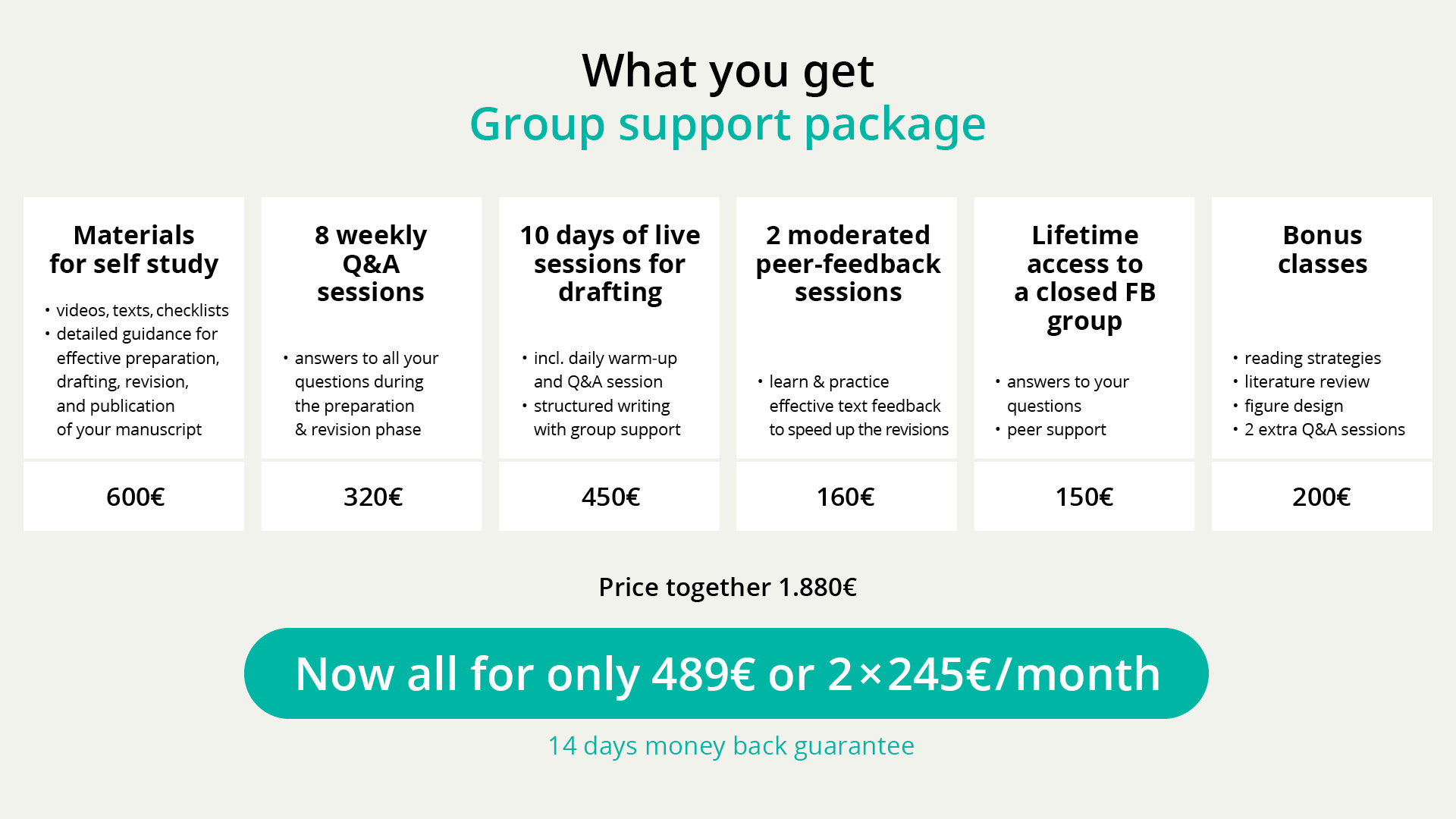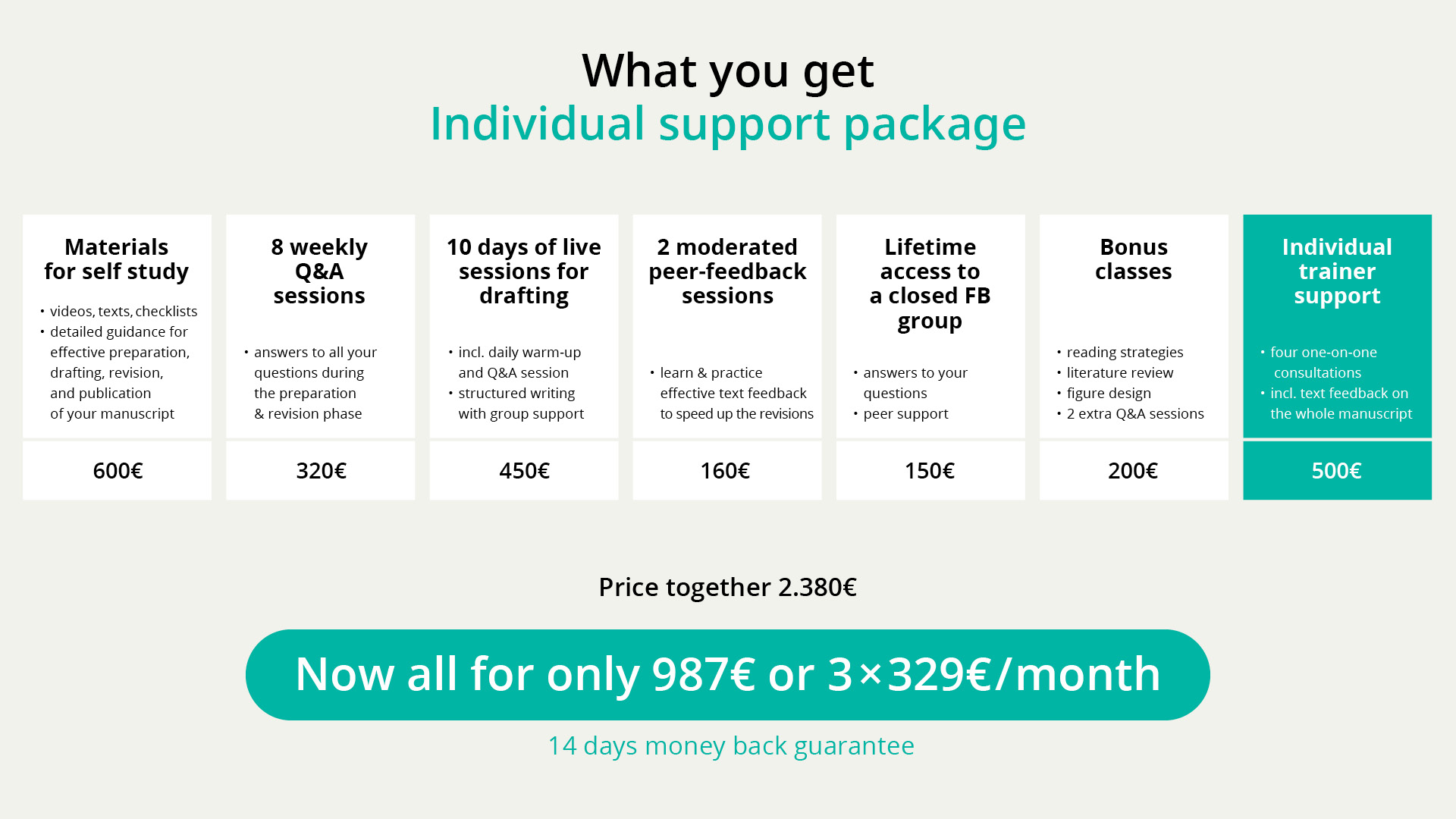 The course was one of the best things that happened to me this year 🙂 I would recommend it to all my colleagues. Right now one of my articles is after a minor revision. I have to make some changes, but actually most of the work is done. In the meanwhile I am starting the next one, so I am really satisfied with the progress I've made. Of course it's not perfect and I'm still learning, but I don't have this feeling of fear when thinking about it.
Frequently asked questions
Booking & access
Q1: I would like to ask my unversity/Phd program to cover the course fee. Can you provide a summarizing information to show to the administrators?
Yes, you can find a pdf with course overview here.
Q2: Can I get an invoice addressed to my university?
Yes: When you are booking the course, you can choose the option "I am ordering as company" and then enter the address of your university (you will need to provide the VAT number of your university as well — this is usually published online on the website of the university). Then you will get an invoice that is addressed to your university. Should anything not look like you need it to be, please let us know and we will fix it: info@writingscientist.com.
Q3: What are the payment options?
You can pay via PayPal, credit card, bank transfer (called "bank wire" here) or, if you are located in EU, via SEPA Direct Debit from your bank account.
Q4: What if I don't like the course? Can I withdraw and get my money back?
Yes, you can cancel your booking within 14 days and your money will be refunded. No questions asked.
Q5: What if I need longer than 10 weeks for my manuscript? How long can I access the course contents?
The live Q&A sessions stop after 10 weeks, but the participants retain access to all course materials as well as the course Facebook group for at least the next 2 years. Moreover, there will a bonus Q&A and peer-feedback session two months after the course is finished.
Q&A sessions
Q6: When do the live Q&A sessions take place?
The Q&A sessions during preparatory & revision phase take place on Thursdays at 5 PM UTC+1: Jan 26, Feb 2, 9, 16, March 9, 23, 2023.
Q7: What is the duration of the Q&A sessions?
The Q&A sessions will last as long as it is needed to answer all participants questions.
Q8: What if I can't attend the live Q&A sessions?
All Q&A sessions will be recorded. You can submit your questions prior to the live sessions and then watch the answer in the recording. Recorded Q&A sessions will be annotated with timestamps for each question, so that you can quickly find the answer to your question.
Moderated peer-feedback sessions
Q9: When do the moderated peer feedback sessions take place?
The two moderated peer-feedback sessions take place on Thursday, March 16 and 30, 2023, at 5 PM UTC+1.
Q10: What if I can't attend the moderated peer-feedback sessions?
You can later watch the recorded peer-feedback sessions and practice on your own with peers from the course.
Miscellaneous Q9: What if I can't attend the live drafting sessions?
If the times of the drafting sessions don't suit you, then you can write at different times: either on your own or together with other course participants who prefer the same times as you.
Q10: Will I get a certificate so that this course can be acknowledged for my (PhD) studies?
Yes, you can get a course certificate outlining the course contents.
Q11: Will there be a confidentiality agreement regarding the data and manuscript drafts that will be shared and discussed during the course?
Yes, all participants will be asked to sign a confidentiality agreement regarding the data, other research results, research article manuscript and its parts that have not been (yet) published in a peer-reviewed research journal.
Q12: Is this course for me if I have problems with the English language?
This course does not provide materials for improving the English language but it does tackle the issue of how to write effectively if English is not your mother tongue.
Q13: Do you offer any discount for participants from developing countries?
Unfortunately, such discounts are not possible at the moment.
Q14: Will there be also a course for writing review papers?
No, such a course is not planned at the moment. However, this course includes a bonus lecture on conducting a literature review.