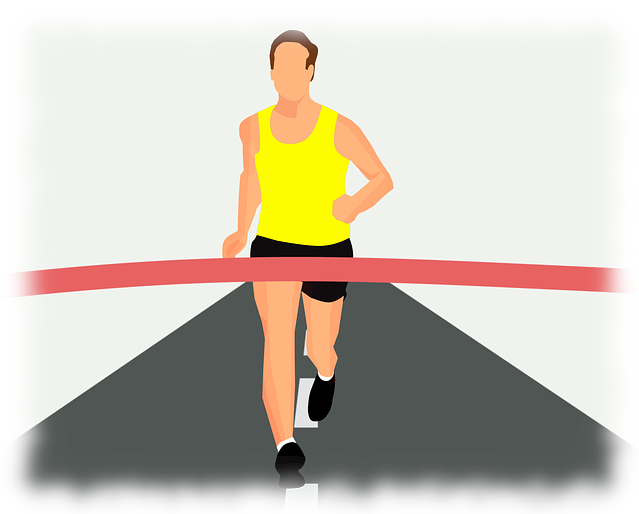 Doing a PhD is a long-distance run where you don't know when (and if) you get to cross the finish line. Moreover, you are running through a misty landscape, unsure for long stretches where you are and whether you are heading in the right direction (and what is the right direction, anyway).
Sounds familiar? It surely was familiar to me. Few years into my PhD, I found myself in a very uncomfortable situation: it was slowly time to finish my work & write up the thesis, but I didn't have any reasonable, publishable results yet. I was in the middle of a big mess — and my mind was a big mess, too. I was distracted most of the time, jumping from paper to paper, from idea to idea, starting something but not finishing it, procrastinating with little busy work, and pushing away what was important. This stressed me out more and more, so that finally I had to face the reality and do something about it.
So I read some blogs about self-management and productivity and started to experiment with my behaviors. And I discovered that productive habits and routines were indeed the perfect solution for my situation.
The power of habits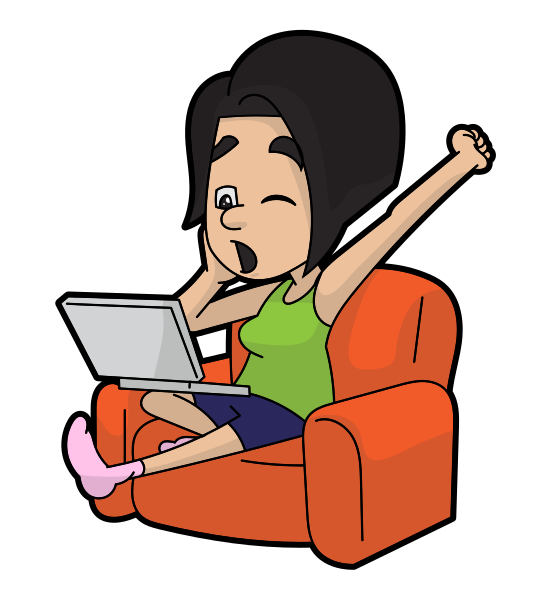 Why are habits so powerful? The short answer is that having any kind of regular routine is helpful because it alleviates the burden of choice. Decision making is exhausting for the brain, and when we have to make too many decisions in a given day, we feel overwhelmed and even unhappy.
So developing habits frees us from wasting our decision capacity on little everyday things like when we are going to do what. As a result, we will feel more focused and capable to do better work for longer time.
Moreover, habits and routines are a great help with achieving goals. Setting goals is not sufficient to actually achieve them – we need to do something, and for big goals it means doing a lot. Some people even argue that you don't need to set goals at all – just develop the right habits and they will bring you the desired outcome.
You can design your routines by deciding which behaviors you want to do daily or weekly, and allocating certain time (and/or a place in a sequence) for them. For example: after I wash my teeth, I do some yoga, then I have breakfast.
Before a habit becomes automatic, you need to repeat it daily for a month or two. There are many tricks that help you stick to your chosen behavior and not give up. For example, you can place little notes to yourself at visible locations around your room or house, set an alarm clock that will remind you that it is time for your habit, use a big calendar and mark every day when you do your habit with a big cross, or even ask a friend to act as an accountability partner and report to them every day (or week) how you are doing with your routine. If you want to learn more, here is my favorite minimalist guide to sticking to habits.
10 habits that saved my PhD
Now, let's be more precise: How can you overcome your problems and finish the bloody PhD? Here I show you the most important daily and weekly habits that I developed during grad school, habits which helped me complete my thesis and stay (mostly) sane.
Planning, which included daily, weekly, and long-term planning of my projects. I tried to plan my day at the end of the previous day, so that I could be productive from early morning and didn't waste time with figuring out what I need to do. Furthermore, I learned to divide my todo list in two parts: "big rocks" that I tackled first thing in the morning, and "todo" containing all the little things that needed to be done, like emails and other organizational stuff. Big rocks were the most important things, but they were rarely urgent. So if I would not prioritize them, they would be endlessly postponed. Moreover, I found it important to break down these "big rocks" into small actionable steps, otherwise they would feel too big and intimidating, so I would rather procrastinate than work on them.
Morning routine was another game changer for me. I designed an optimal start into my day where I could do all the necessary things quickly without employing much decision making and start my work day with a fresh and focused mind. I included here healthy habits like morning yoga that gave me the necessary energy boost for a whole day of hard work.

Daily writing in my lab book: Towards the end of my PhD I (finally!) started to document my research activities in a great detail — in a lab book. (If you wonder why I started so late with it: As I was working with computational models, lab book was not required, unfortunately.) I described here not only my procedures and results, but also included notes about the papers I read, and reflections about ideas and open questions I had. Starting with the lab book was THE great turning point in my PhD: turning away from procrastination and towards great productivity that allowed me to graduate much faster than I thought was possible. Regularly using the lab book brought multiple benefits: First, it generated detailed documentation, so I didn't need to repeat simulations or re-read papers anymore. Second, writing about my difficulties actually helped me find solutions. Third, I wrote texts that I could recycle in manuscripts and my thesis. Fourth, it gave me daily painless writing practice that later enabled me to write up my thesis quite fast, without writer's block and procrastination. And fifth, it created a feeling of daily progress, which motivated me to keep going and not give up.
Taking notes when reading papers: I used to just highlight the relevant parts in the text and write my comments and questions on the side as I was reading a paper. Later I realized that I can avoid the need to re-read papers (for example, when searching for appropriate references) when I write a little summary of the most important points (most important for me and my project!), including my evaluation of the methods and results and their relevance to my project. Since the papers I read were related to my own work, this additional writing practice helped me build a rich vocabulary for describing my own research.
Weekly meetings with my supervisor and co-author turned out to be an excellent measure against procrastination. For example, I could not spend the whole week lost in the literature — I had to do at least something that I could bring to the discussion. These meetings were a great opportunity to talk about my research challenges, which was itself often sufficient to resolve them. Moreover, here I found motivation in times of despair: when I was fed up with my project, talking about what I did and what I thought often increased my interest in the project again.
The big picture day: Friday afternoons were reserved for stepping away from the daily work and trying to get a larger overview of what I was doing, what the recent results meant, and where should I go next. These moments allowed me to cut through the fog and search for the direction and meaning in what I was doing. It was also the perfect time for planning my activities for the next week.
Not taking work home and keeping my weekends and evenings free: I realized how important it is to regularly remove myself from my work and then dive in again. The breaks allowed me to gain a fresh perspective to resolve my open questions. Sometimes I had to force myself to stop thinking about a current problem — but it always paid off. Or better to say: when I didn't manage to take a break and go think about something else, I would just exhaust myself and compromise my ability to think clearly the next day.

Having a regular hobby that has nothing to do with your research. For me, it was music and dancing. What I learned the hard way: don't stop with your hobby when you feel like you need to be working more. My hobbies helped me overcome the dark periods when I worked hard for my thesis, but the effort was not reflected in the achieved results. During these times, it is important to have something else that works, something where one can experience progress.
Regular sport activities: The long days at the desk during my PhD were not good for my body, I felt that very clearly. My back was aching, the shoulders were stiff, even my digestion seemed to work worse than before. I had to start with regular sport to not hurt myself. Jogging, other aerobic activities (dancing :)), and yoga not only helped with my body, but as a result I felt more energized and focused as well.
Having a social life is similar to cultivating a hobby, but here it's about interpersonal connections that, at the end, make life worth living. Similarly to giving up a hobby, we might tend to sacrifice our social life when the work gets tough. But that's a bad idea: when I stopped meeting friends and going out for more than few weeks, I felt isolated and unhappy. A phone call with a good friend or a Friday night out would improve my mood and make me ready for work again.
These 10 habits made a great difference in my PhD productivity and well-being. But what about you? Do you have experience with some of the listed habits? Or do you cultivate other habits that help you with your PhD life? Please, share them with us in the comments!